Welcome to Dakota Adventist Academy.#
DAA's sprawling campus sits just outside of Bismarck, North Dakota, in the heart of the beautiful Missouri River Valley. We have lots of room to spread our wings here—over 1,000 acres of rolling green hills to call home. Our students hail from local towns, across the United States, and around the world. Our school has a proud history spanning more than 100 years, and we're excited to show you what our past and present will mean for your future.
Mission
Dakota Adventist Academy cultivates a Seventh-day Adventist, Christ-centered life by providing academic and vocational education preparing young people for commitment to God, service to society, and citizenship in heaven.
Philosophy
Dakota Adventist Academy has been established for the education of the whole person. The philosophy of Christian ethics, emphasis on character development and Christian decision making is held in common with other schools in the Seventh-day Adventist school system. The Bible is considered to be the source of truth and is given the highest place in education. The academy strives to provide not only mental discipline and physical training but also emphasizes the development of character that is marked by integrity, loyalty to God and country, self discipline, tolerance, reverence, civil responsibility, and good work habits.
True education means more than the pursuit of a certain course of study; it means more than a preparation for the life that now is; it has to do with the whole being, and with the whole period of existence possible to man. It is the harmonious development of the physical, the mental and spiritual powers. It prepares the student for the joy of service in this world, and for the higher joy of wider service in the world to come. Education, p.13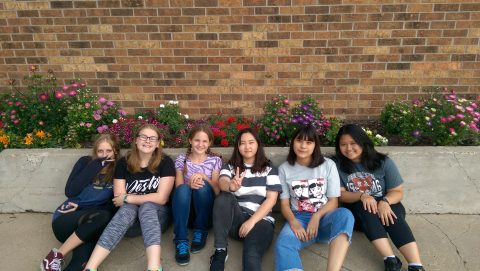 Objectives
To Develop:
A personal experience with the Master Teacher and Creator, Jesus Christ
Love for God and man which will be expressed in unselfish service
Christ-like characteristics of courtesy and culture as a genuine part of the personality
A devotional life of prayer and Bible study that strengthens the spiritual life, enables the mind to be perceptive, receptive, and creative, developing qualities of intellectual excellence with the ability to make meaningful decisions and contributors
Accreditation
Dakota Adventist Academy is accredited with the Association of Seventh-Day Adventist Secondary Schools and Colleges. The Academy is one of the eight affiliated secondary schools operated in the Mid-America Union Conference of Seventh-Day Adventists. It is approved by the state of North Dakota as a secondary school.